CUSTOM COOLERS & ICE CHESTS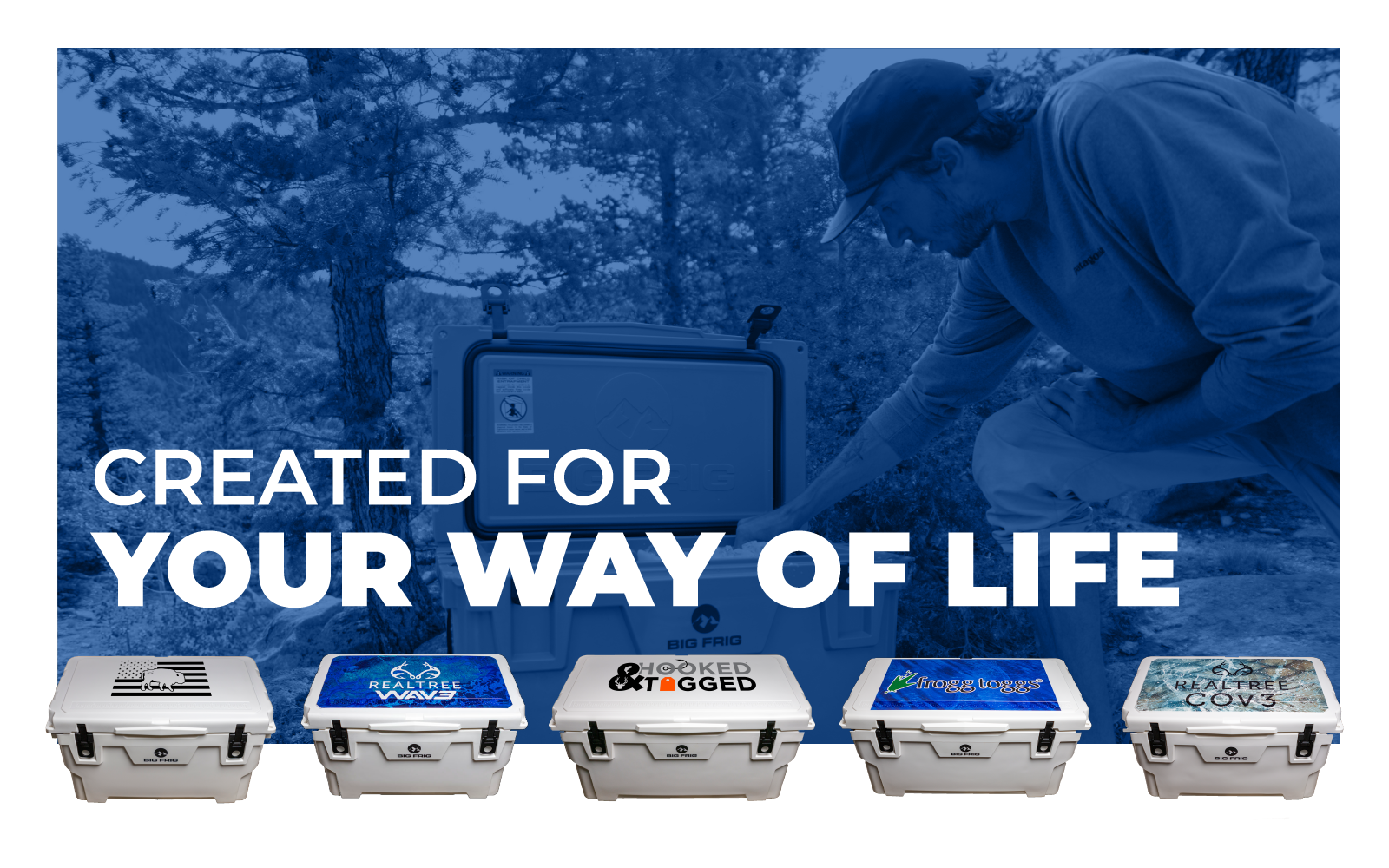 #YOURWAYOFLIFE
Take a step inside Big Frig's Customization Shop
Every single person lives a unique lifestyle that stands out from the the rest, and it is our mission to provide products that stand out with you. Browse our wide selection of customization options below and let your creativity flow. The sky is the limit with our custom coolers so if you can dream it, then we can build it.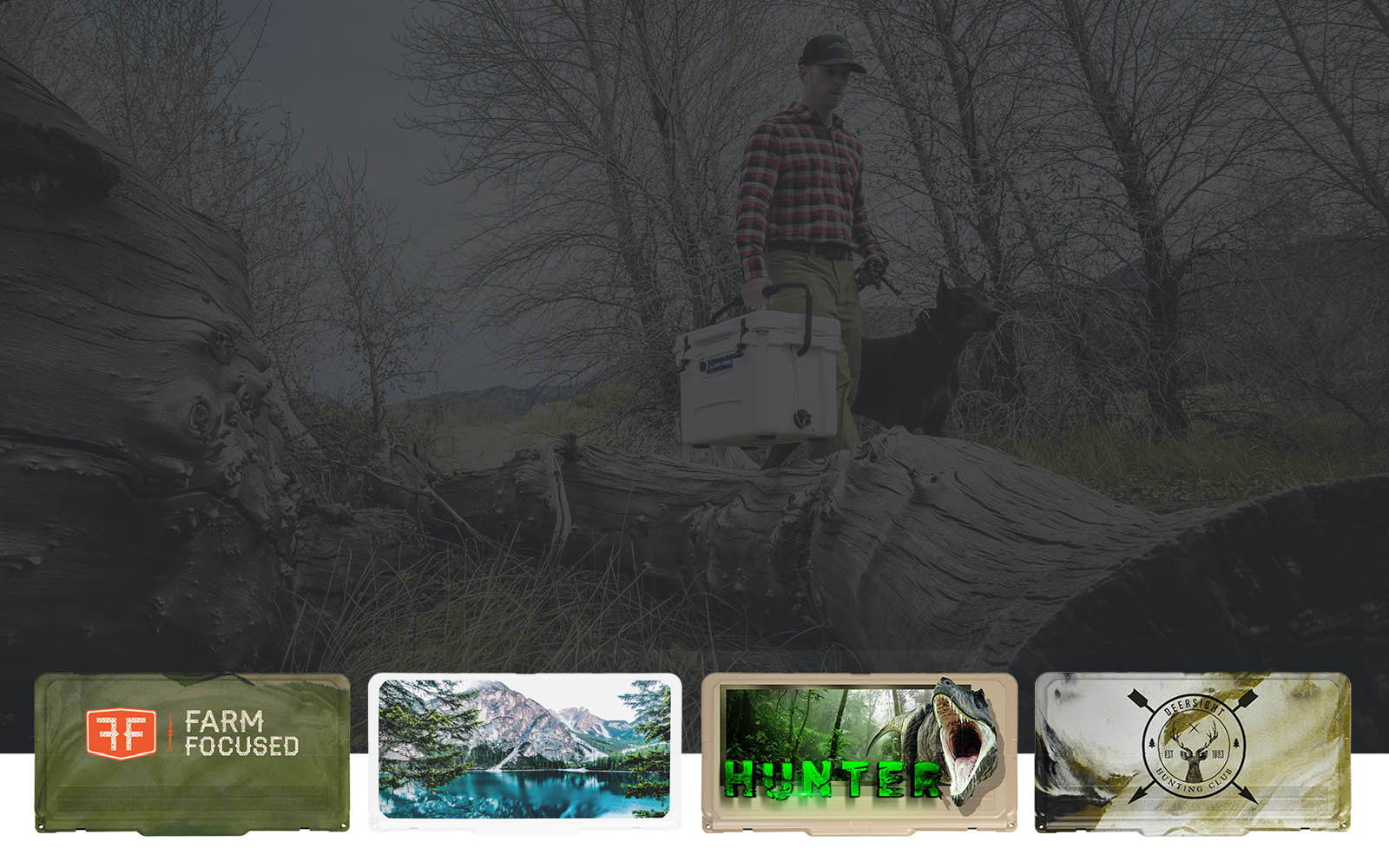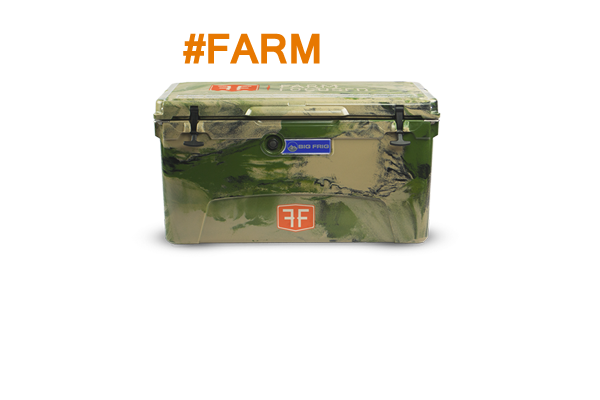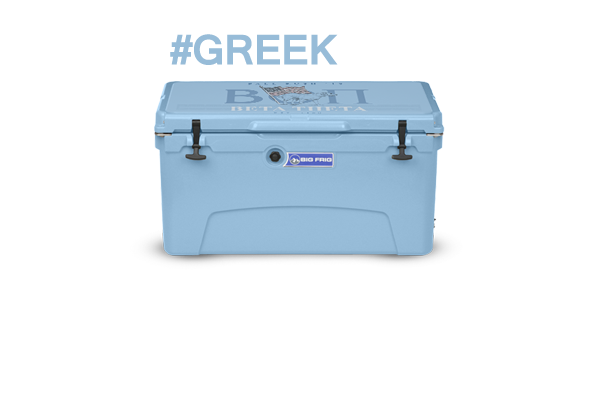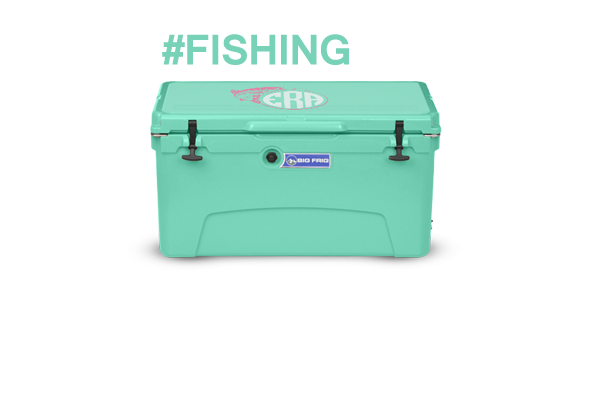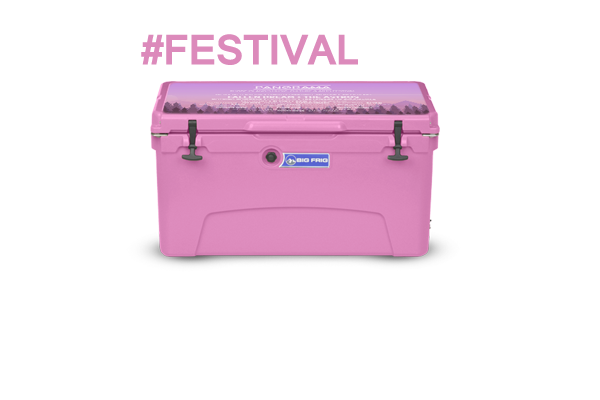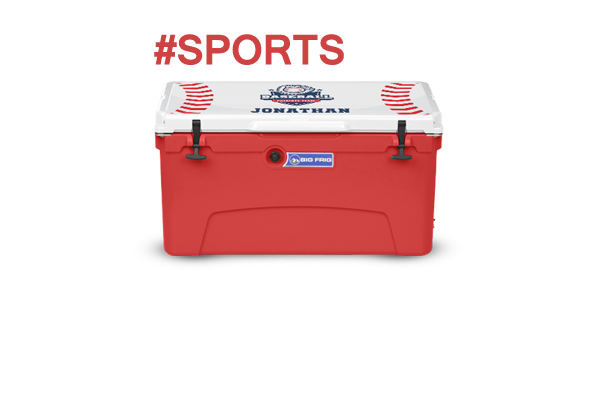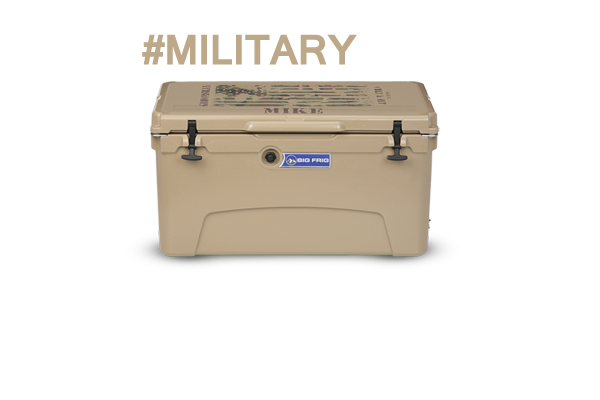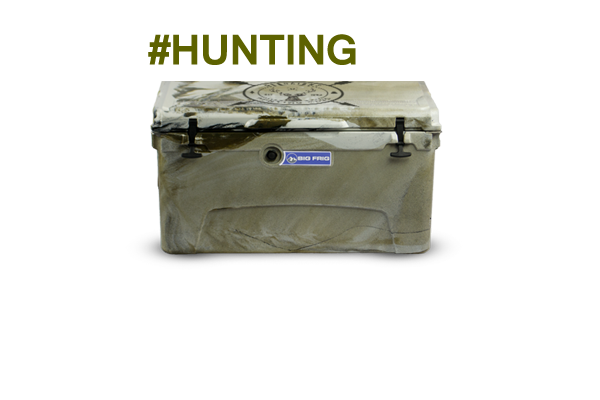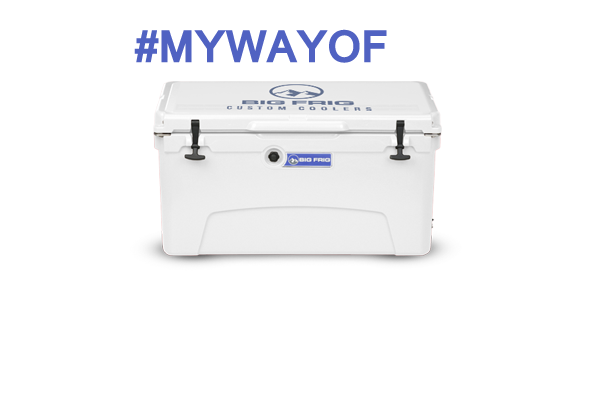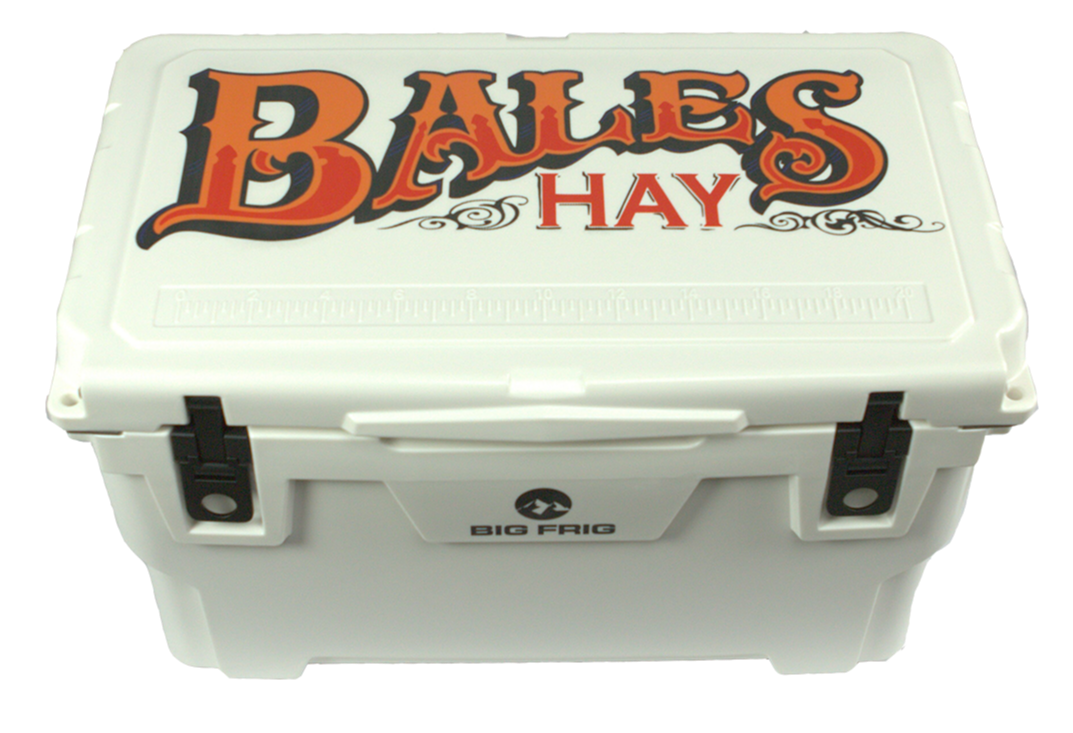 FULL COLOR DIRECT PRINTING
UNLIMITED COLOR OPTIONS
Our printing-technology uses a special CMYK process that gives you complete control over the range of colors in your design. Each design can contain an unlimited amount of colors, and every tone is guaranteed to print vibrantly on all of our cooler colors.
TOUGH & WEATHER-RESISTANT
Nobody likes to see their favorite design begin to fade away after heavy use, but with our durable ink process you'll have nothing to worry about. All of our printers are equipped with specialty ink that has been formulated to blend with the material it is printed on, ensuring your design stays vibrant and scratch-free for years to come.
PHOTO QUALITY PRINTING
Everything from logos to high-resolution photography can be printed on our coolers with pixel-perfect accuracy. Capture your favorite memories on the lid of your cooler and watch as they come to life with our superior print quality.
NO MINIMUMS
Everyone deserves to have a cooler made just for them and it has never been easier with our no minimum direct printing service. It doesn't matter if you're looking to create one amazing cooler or an entire collection, we are here to make it happen.
PROMOTIONAL COOLERS
COOLER COLOR MATCHING
Keep your custom ice chest consistent by having it color matched to your brand. Every unique shade/pantone code can be matched accurately, and all of our cooler models are available for our color matching service.
DEBOSSED/EMBOSSED LOGO
Place your logo/symbol on the inside or outside of the lid with our emboss/deboss technology and you'll never have to worry about it being overlooked. What better way to grow your brand than by opening your cooler to grab an ice cold beverage?
MINIMUMS & SET-UP FEES APPLY
If you're looking to grow your brand, there is no better way than with our promotional cooler options. These options require a minimum order and additional set-up costs due to the level of detail we take with these services. If you're looking for a customization option that doesn't require any minimum order, check out our full-color direct printing service above.