Want to live life in the fast lane?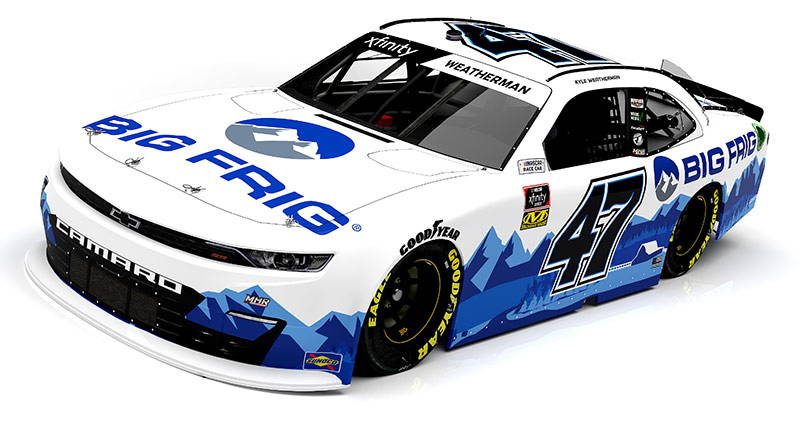 Have you ever dreamed about seeing your company featured on a racecar during a NASCAR race?
Through our partnership with Wolfpack Racing and Mike Harmon Racing we want to make that
Dream A Reality.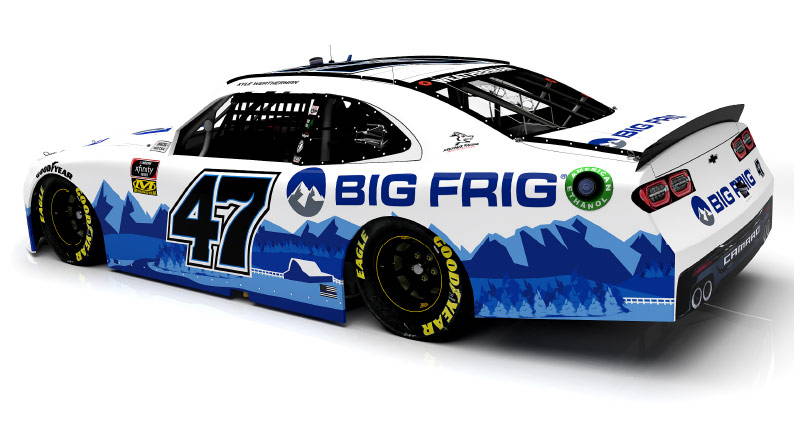 For every $2,500 in orders from March 1st through September 1st your company will be entered into a drawing for one of ten spots featured on the #47 Big Frig Chevrolet Camaro during the Kansas Lottery 300 at Kansas Speedway October 23rd, 2021.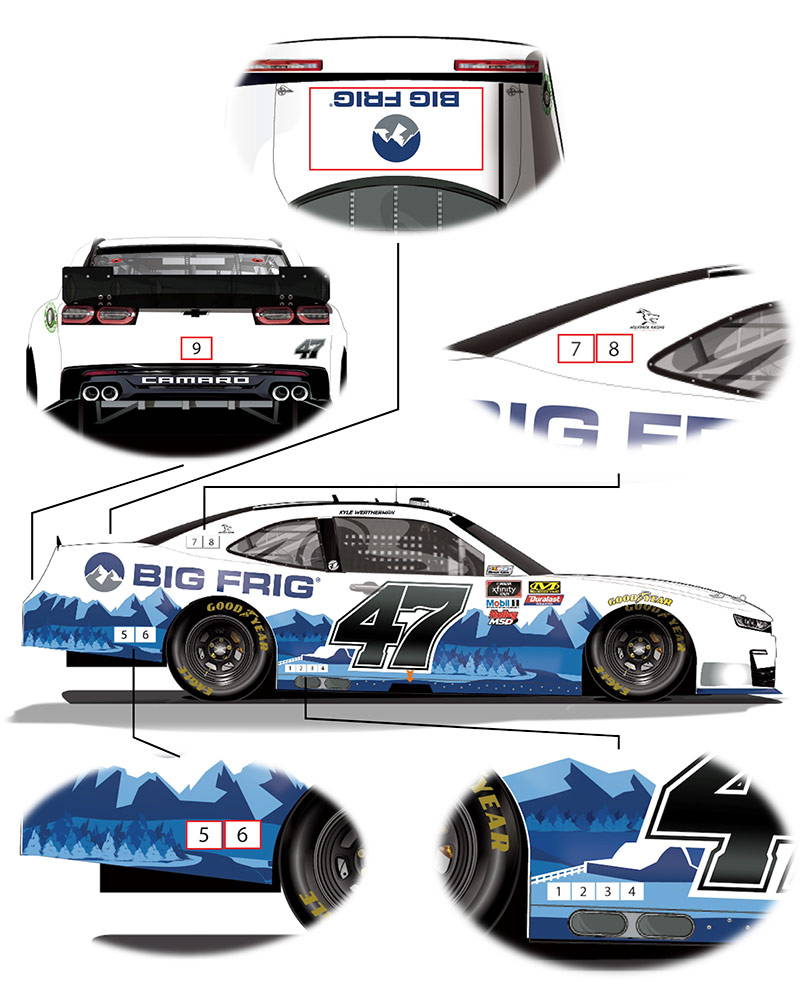 $2,500 = 1 Entry
$10,000 = 4 Entries
And SO On
Entries will be collected from March 1st to September 1st. All figures will be rounded down to the closest $2,500 mark. Ten winners will be selected at random starting with the smallest spot to the largest spot on the racecar. One spot awarded per company. Read the Official Rules.