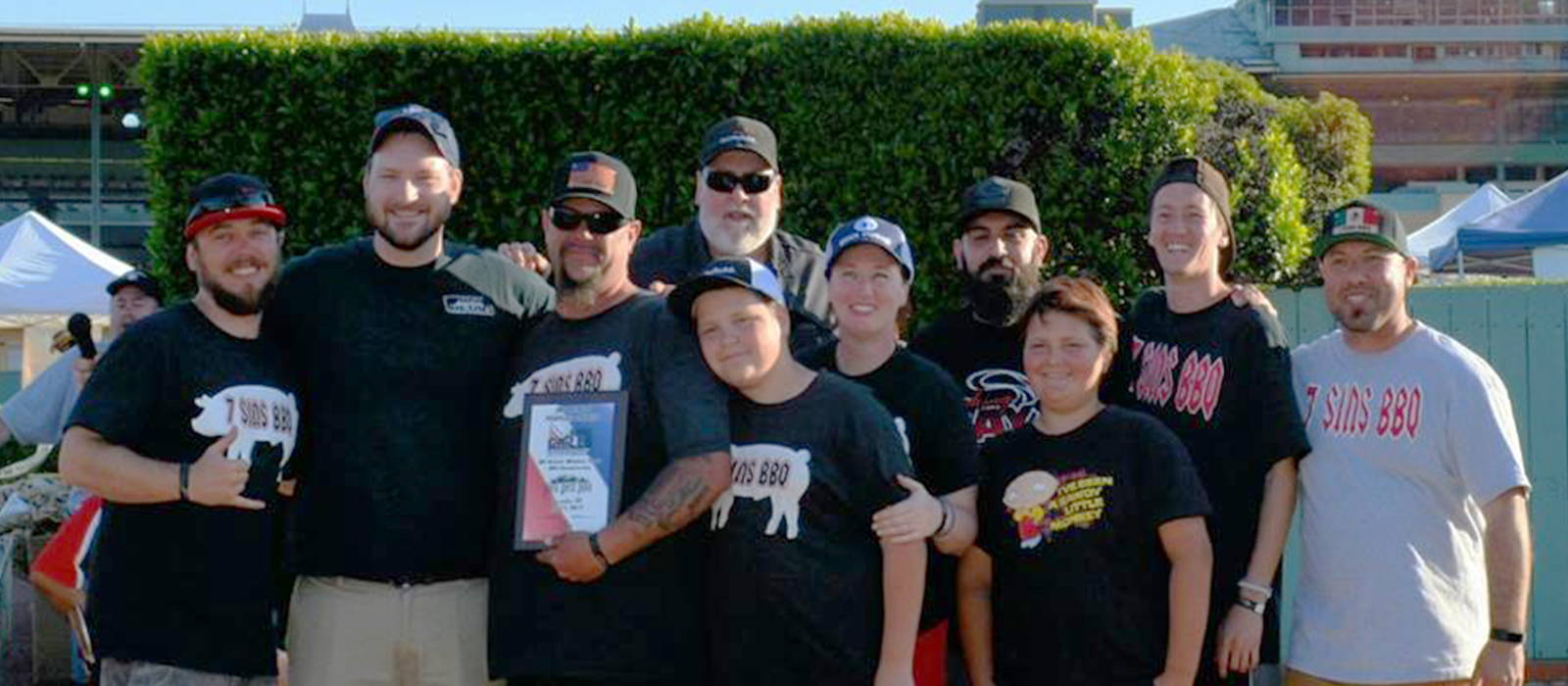 ---
Jesse Collett lives a life full of flavor as the pitmaster and CEO/owner of 7 Sins BBQ. He hails from the sunny state of California where his love for food and competition drive him each day. Jesse is self-taught and his passion for genuinely good BBQ created the original sinfully good BBQ menu.
Jesse's dream has always been to compete in BBQ competitions and he accomplished this when he founded 7 Sins BBQ in May of 2010. It functions as both a BBQ Catering Company and Award-Winning BBQ Competition Team that competes in the KCBS / CBBQA circuits as well as a producer of Award Winning BBQ Rubs & Sauces in the United States and Australia.
They specialize in Traditional American BBQ using only the highest quality of ingredients along with our sides which are made from scratch. As a CBBQA and KCBS BBQ Competition Team, they have won multiple Awards in Pork, Ribs, Brisket, Chicken, Dessert and several People's Choice Awards. In 2018, they were awarded their 1st Grand Champion at the So Cal Mono a Mono Rib Throw Down.