Custom Tumbler
Never underestimate the value of a custom tumbler! Do you want to advertise your brand in a subtle yet eye-catching way? Have you wondered how you can make a statement without going over the top? Are you simply looking for a new product to slap your logo onto? Try a custom tumbler!
Big Frig offers fully customizable tumblers. We offer a variety of colors and a team of experienced designers. As a result, your brand will make a statement wherever your tumbler goes.
Custom Tumbler Sizes Available.
Available in the 20 OZ. and 30 OZ. models, custom tumblers are a great way to build your brand. For instance, our tumblers are perfect for small and large businesses alike. Marketing, events, or even gifts to clients old and new are great ways, too. Built to last, Big Frig custom tumblers are developed with double-wall vacuum insulation. This feature guarantees that any drink will stay hot for over five hours, and cold for over fifty hours. Coming with a limited lifetime warranty - these tumblers are not only a reasonable, but a worthwhile investment.
With two dramatic options to personalize your custom tumbler, the possibilities are endless.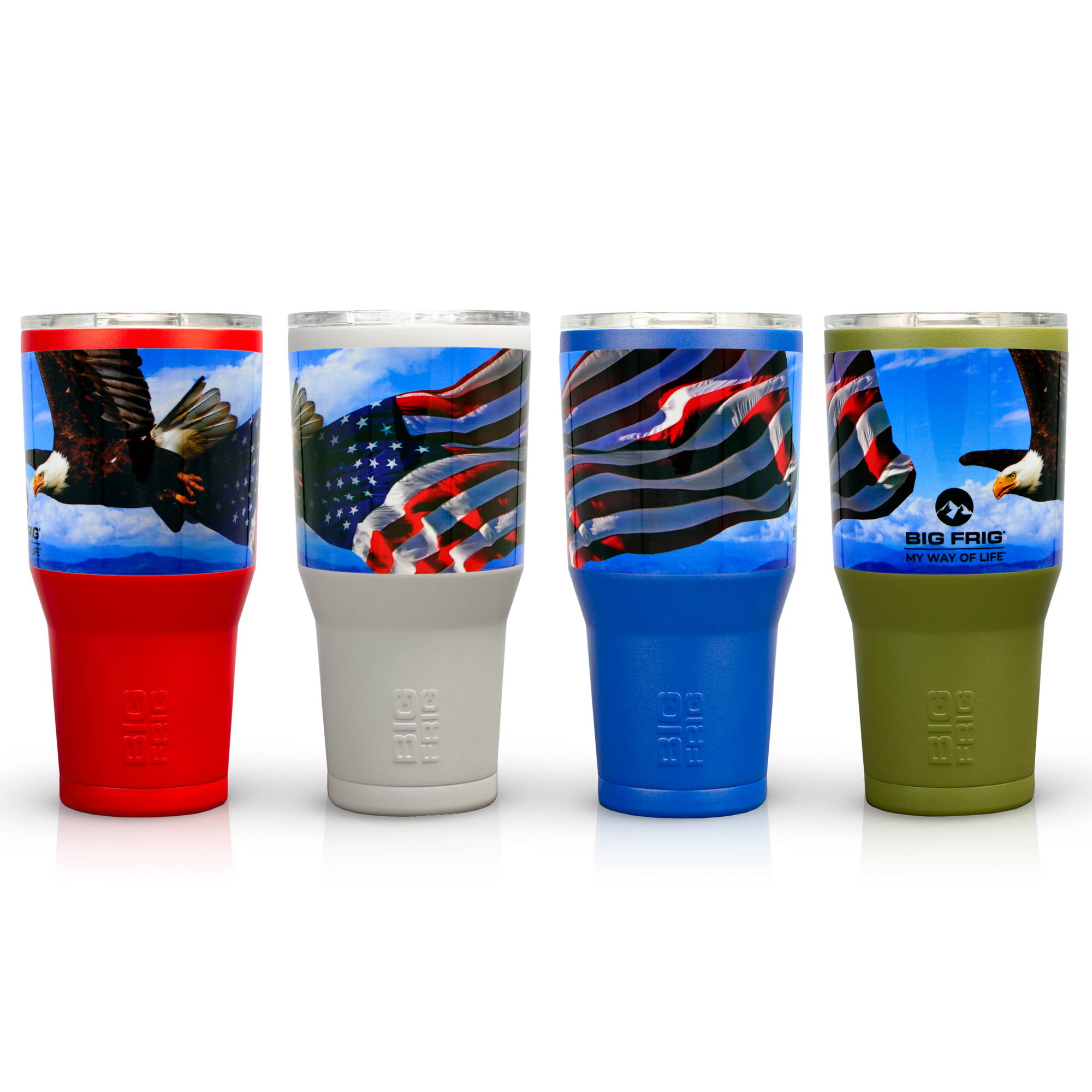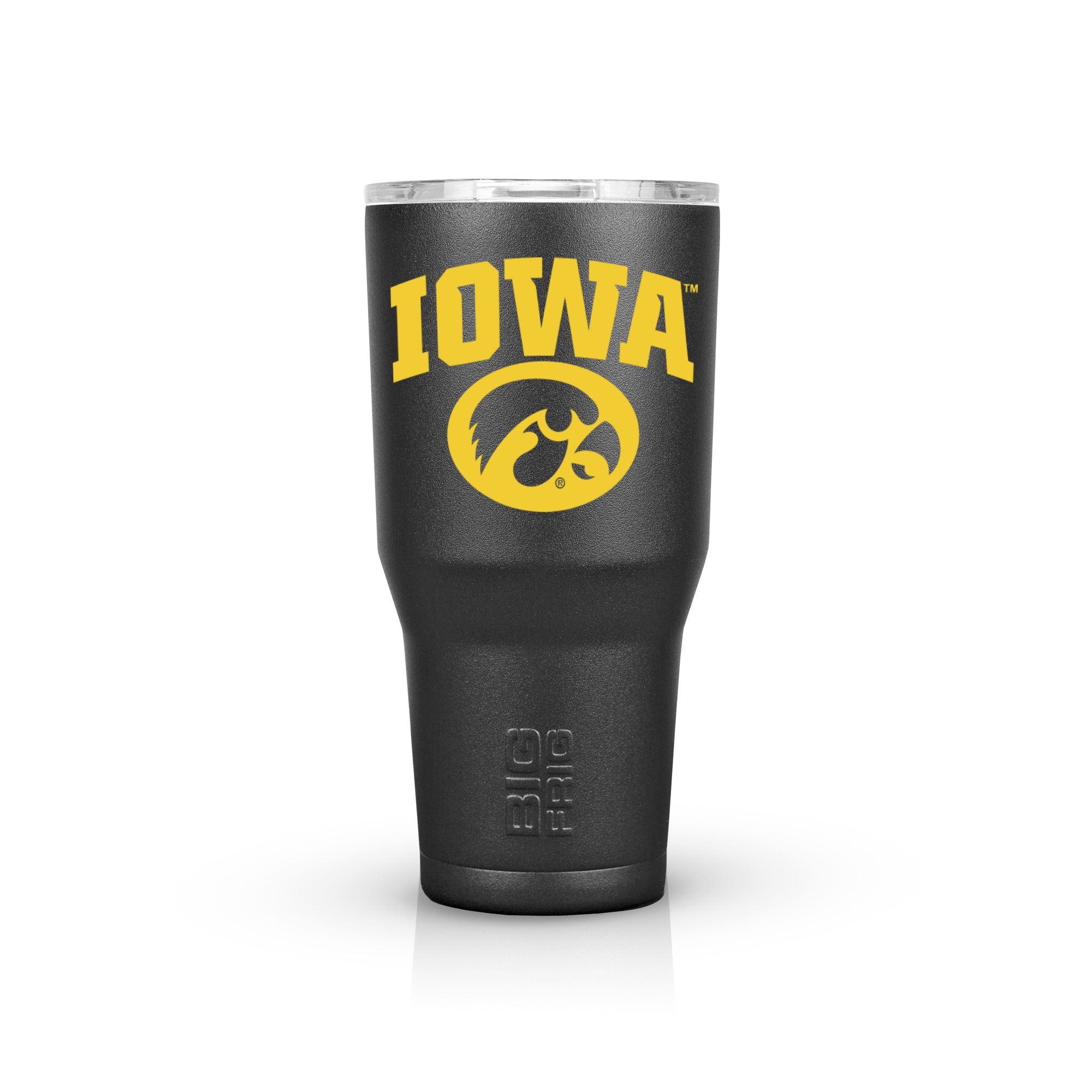 Custom Tumbler Option #1: Full Color Direct Printing.
With full color direct printing, we offer vivid direct color ink-jet printing for your custom design in a variety of color schemes. Whether it is your company logo, a quote that you love, or a design that you just find easy on the eyes, this option is sure to draw attention to your drink in hand.
Option #2: Laser Marking.
Are you looking for a design that retains simplicity, yet is is still ready to start a conversation? With laser marking, you can't go wrong! You can engrave your design permanently on a Big Frig tumbler. Revealing the stainless-steel underneath, laser marking burns away the powder-coated color on your tumbler. The lasers that we engrave with guarantee pixel-perfect precision and allow for various designs.
High Standards.
We hold ourselves highly when it comes to handling everything from large companies, to school sports teams. A custom tumbler demands personalization such as jersey numbers, names, and logos. Above all, we pride ourselves on manufacturing a long lasting tumbler that has the capability to put your brand in front of your people – and their people – every single day.
In short, request a quote from us today for a Big Frig custom tumbler. Built for your way of life.