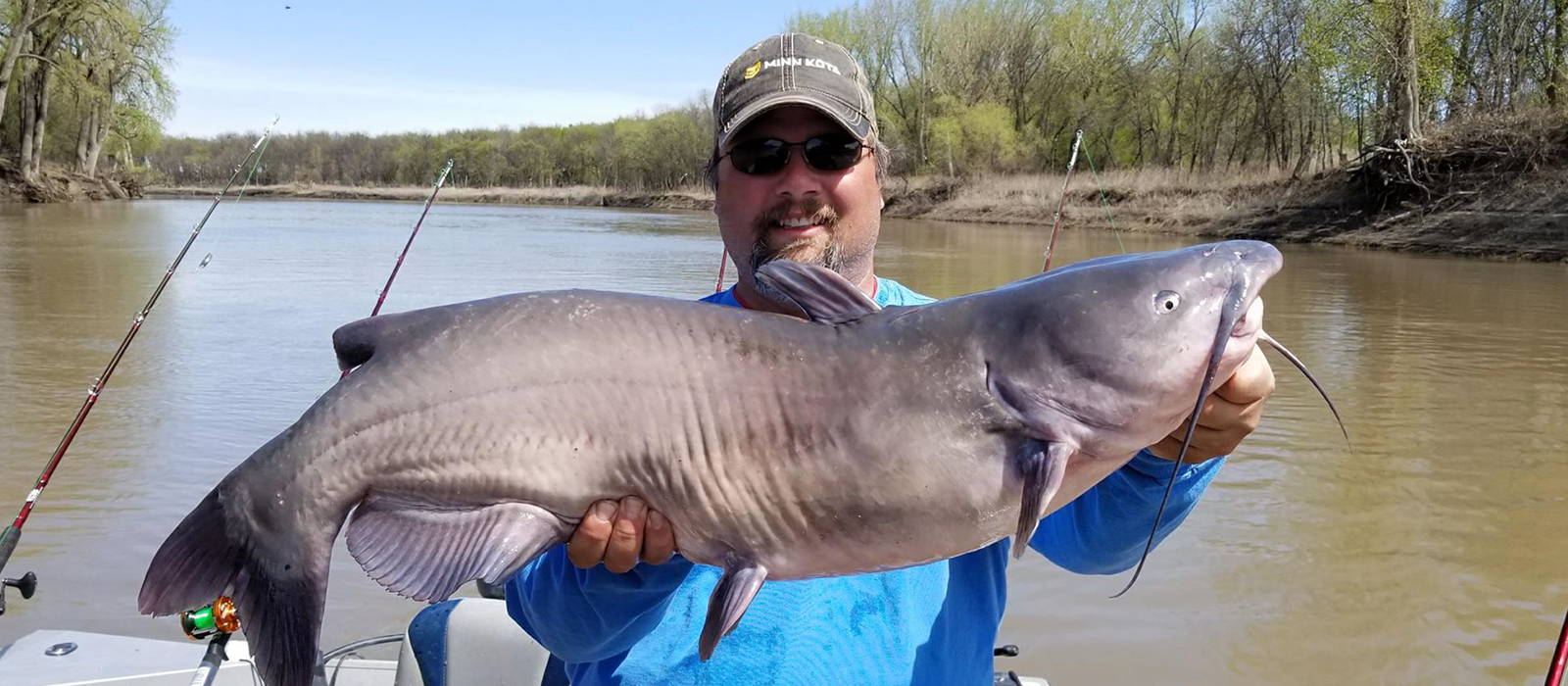 ---
Grand Forks, North Dakota
Captain Brad Durick is a nationally known catfish guide, outdoor writer and educator coming from the famed Red River of the North and is based in Grand Forks, North Dakota. Durick owns Brad Durick Outdoors LLC the only full time channel catfish guide on the Upper Red River. He is the Director for the Scheels Boundary Battle Catfish Tournament on the Red River and sits on the Board of Directors for the Red River Valley Catfish League.
Durick spends countless hours researching river channel cats to fine tune patterns to catch more and bigger catfish. This research led to the release of his 2013 book Cracking the Channel Catfish Code and his 2016 follow-up Advanced Catfishing Made Easy. In addition to writing two books, Captain Brad writes catfishing articles for various publications. He is also instructs Catfish University seminars each winter around the Midwest.
Captain Brad Durick has appeared on many television shows such as In-Fisherman, G3 Sportsman, Midwest Outdoors, The Outdoors Report, Dakota Destinations, Outdoorsman Adventures, Jason Mitchell Outdoors, and Catfishing America. He is also a regular on Lindner Media's Anglingbuzz.com He has also appeared in numerous magazines and publications such as In-Fisherman, Outdoor Life, Game and Fish Magazine, Catfish Magazine, Iowa Sportsman, Dakota Country and many others.